"We believe that education is a basic human right and are determined to improve our work until proper special education is available and accessible to each and every household in need."
- Zafer Elcik, Co-founder of Otsimo, Ashoka Fellow, from his TEDx Talk
Read Zafer's story: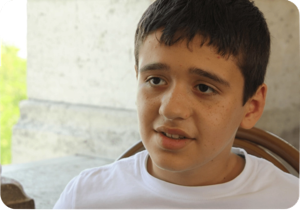 Meeting With Autism
My brother was diagnosed with severe autism when he was 2 years old. I was 10 back then. He had been non-verbal and unable to read for a long time. I remember those days when we wanted him to speak a word.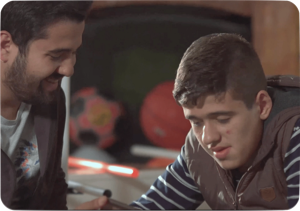 Discovering the potential
He was having a hard time focusing and learning. But when I bought my first smartphone, I realized my brother has a special interest in smart devices, about 10 times longer than his usual attention to his surroundings. After that, I bought him an iPad as a gift.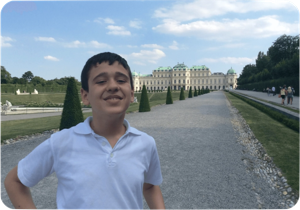 Lack of a proper solution
Then I noticed a problem. There weren't suitably designed applications for children with disabilities like his. Some apps were too expensive, and the games were very difficult for him. Because of that, he could play only a few apps, some of which included ads that can be harmful to him.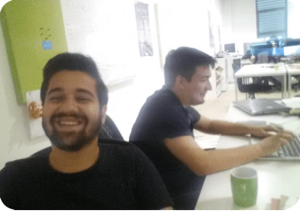 ...and taking the initiative
So with my close friend, we decided to build a basic color game to teach colors to my brother. In a relatively short period of time, he became able to distinguish the colors. His interest and success inspired us to build games for every child who can benefit from them, and we created Otsimo, a mobile education platform for children with disabilities.
Our Apps:



Otsimo Special Education is uniquely democratizing access to special education internationally with a direct-to-family approach that is affordable, accessible, efficient, and, best of all, simple. Designed to empower and engage children with developmental disabilities—such as autism, down syndrome, and other cognitive learning disorders—Otsimo enables any mobile device to become a platform for learning. The app allows children with special needs to develop core cognitive, social, and speech skills through gamification.
Created under the guidance of parents, psychologists, and special education teachers; assistive games in Otsimo aim to teach fundamental education about core skills such as words, alphabet, numbers, emotions, colors, animals, and vehicles through assistive matching, drawing, choosing, ordering and sound games. For individuals or children having speech problems, Otsimo has a new and improved AAC (Augmented and Alternative Communication) module, a tool often used in speech therapy, autism communication, or special education schools. If you want your nonverbal relative/student with autism or neurodevelopmental disorders, free AAC is a proven effective learning tool to have a better speech and to communicate better.
Download for iOS | Download for Android

Otsimo Speech Therapy is a voice-controlled and video modeling-based language and speech therapy app. Individuals with speech delays, stuttering, apraxia, non-verbal autism, articulation problems, aphasia, and late talkers can easily use the app for their language and speech development.
In each category, relevant words are spoken on the screen in a systematic way to stimulate sound production. Funny face mask rewards at the end of the sessions boost the speech therapy efforts while keeping the individual entertained. Moreover, there are plenty of stickers dedicated to each exercise activity to be collected once the session is completed. Voice outputs from the individuals are evaluated anonymously by a machine learning environment within the app to provide a better and unique speech exercise experience.
Download for iOS | Download for Android
for more check it out: https://otsimo.com/en