Contact innovator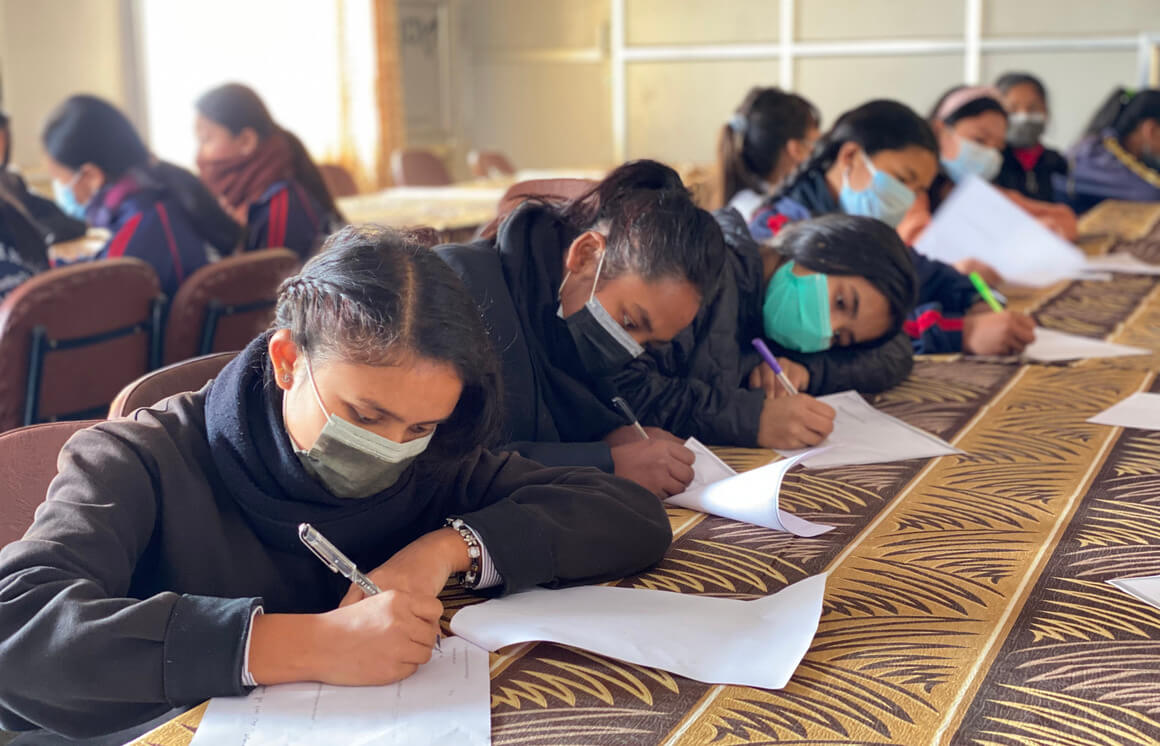 Developing critical thinking and computing skills of young girls
Smart Cheli
location_on Nepal
We are a social enterprise led by female engineers working to create gender balance in the digital world. We are providing digital skills to the young girls through coding, robotics and designing.
If we provide the right guidance to the young girls,they can choose digital/stem career in the near future.
Pratiksha Pandey,CEO
Overview
HundrED has not validated this innovation
Anyone can submit their innovation to HundrED Open. All information on this page is provided by the innovator and has not been checked by HundrED. Innovation page has been created by
Pratiksha Pandey
on April 2nd, 2021
Key figures
Innovation Overview
Not-for-profit
Organisation
Updated on September 6th, 2021
about the innovation
Why did you create this innovation?
In Nepal, only 5% of women are on IT field. This is a huge gender gap.54.4% of Nepali population are women and 22% are employed among them. Lack of skill makes women to less confident to enter int o job market. We are providing digital / stem skills from young age to develop their skills and make them confident to enter the highly demanding digital job market in the future.
How does your innovation work in practice?
We worked closely with schools. We approached our course to school to add as extracurricular activities of school. And we provide two months basic coding and robotics to girls of every batch. After completing two months program we provide them an advanced course to excel their computation thinking and problem-solving skills which helps to boost their confidence. We sent female engineers/Computer programmer as educator. It will help them find a role model for them to choose a STEM/digital career. We also help them to develop leadership skills and resilience to face the challenges in life. In May 2020,we were selected as one of the stakeholder for UN STI (science, technology and innovation forum) to provide written input.
How has it been spreading?
We were established on July 2020. In one year we trained 300 girls. On the occasion of International girls day 2020.we conducted an essay competition for girls on the topic "Role of Science and Technology in 21st century, It was the first step to attract the young girls in technology. Later, we conducted a three months long mentorship program for girls. During the pandemic. We provide an online coding program for girls. We are collaborating with local government and other organization to reach out more girls. We are also spreading awareness among young girls by creating animated video with girl character, and we are also conducting awareness program by sharing information via social media.

If I want to try it, what should I do?
If you want to bring this program to your area. You can contact us via email/phone with your proposed idea.
Email :info@smartcheli.org
Contact no :+977-9805156506
Media
See this innovation in action
Milestones
Achievements & Awards
April 2021
Innovation page created on HundrED.org
Map
Spread of the innovation