Contact innovator
Through a deep look to good relations, we promote projects focused on collective human growth connected with the environment.
Green Village School (Escola Vila Verde)
location_on Alto Paraíso de Goiás, Brazil
By working with projects, students exercise their autonomy, starting from their own desires and interests, playing a leading role in the conduct of their studies. creativity, teamwork, empathy and protagonism are points that develop them as agents of transformations in the world.
Overview
HundrED has not validated this innovation
Anyone can submit their innovation to HundrED Open. All information on this page is provided by the innovator and has not been checked by HundrED. Innovation page has been created by
Daniela Razuk
on October 16th, 2020
Key figures
Innovation Overview
Not-for-profit
Organisation
Updated on January 27th, 2022
about the innovation
How do we get a happier and peaceful future? Here at Escola Vila Verde we seek these anwsers.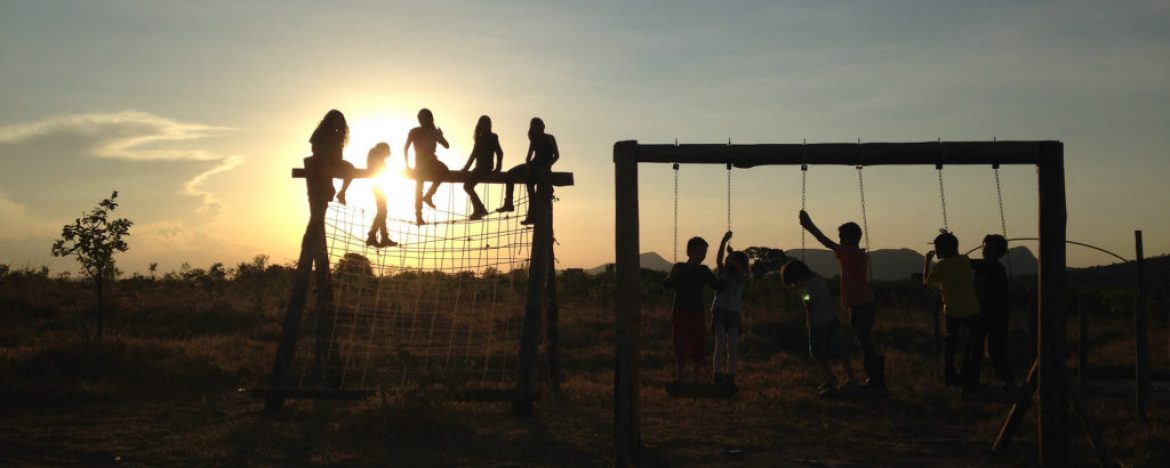 What we do?
We are a School located in the heart of Brazil, Chapada dos Veadeiros. With no walls, we are in the midst of the brazilian savana, perceiving ourselves as part of Nature.
Escola Vila Verde is managed by Instituto Caminho do Meio and supervised by Lama Padma Samten.
We work with a methodology we called "Project Pedagogy" that provides students to exercise their autonomy by learning from their own interests. Taking a leading role in the conduct of their own studies and life, students are invited to constantly reflect about the interconnectivity between all beings.
By that, they grow developing skills such as autonomy, leadership, protagonism, as well as empathy, sense of teamgroup and the need to stablish good relationships with themselves, with others and with de environment that sorounds us.
Why we do it?
We belive that everything and everyone is connect somehow. One's actions interfere in others lives in such a way that for one person to be sucessful and happy, those around her/him need to feel good as well (including the Nature).
From that our work is based on the belive that all students should be prepared for a more complex, dinamic and interconnect world in the future, developing the ability to deal with life's challenges in the most peacefull and happier way, open to dialogues, to differents points of views and to the concept of floureshing together.
In order to do that, since an early age, our students work with projects that put them in several group situations, mixing themselves in different ages and levels, and that stimulate them into finding anwsers and thinking about them.
Throughout this sistem, students learn to guide themselves during the process of learning, being critical, but also very creative int their developing process.

Media
See this innovation in action
Milestones
Achievements & Awards
October 2020
Movimento de Inovação na Educação (Education Innovation Movement)
October 2020
Educação Integral pelo Centro de Referência em Educação Integral (Reference Center in Integral Education)
October 2020
Criativos da Escola (Design for Change) - by Alana Institute
October 2020
Edumission (Reference in Environmental Educacional)
October 2020
Inovação e Criatividade pelo MEC (Innovation and Creativity by the Brazilian Ministry of Education)
October 2020
Programa Escolas Transformadoras (The Changemarkers by Alana and Ashoka Institute)
Map
Spread of the innovation