Interested in this innovation?
Great! Our mission is to help innovations spread.
Contact the innovator here:
Bookmark the ones you like!
You can bookmark all your favorite innovations to your profile.
Screen-Free, Puzzle Cards/Math Cards for Logical Coding, Sound-Interactive by touch/shake, Lego Compatible, Scratch PC Coding by Drag&Play
Qobo - Screen Free Puzzle Coding Robot for Preschool/Kindergarten
Shenzhen,China
LEGO Compatible;30x double-side Puzzle cards,math cards,music cards, maps for logical coding;PC Scratch coding, easily drag&play;Built-in battery supports>3 hours playtime after a single full charge;Inside sensor and Optical identification support Qobo to react with different sounds if kids touch or shake it;Sound file can be easily customized into different languages
Introduction
Meet Qobo the Snail!
If you are:

✔ Trying to limit kid's screen time and keep them focused on learning;
✔ Looking for an educational but FUN toy to keep the kids interested and entertained;
✔ Trying to teach children as young as 3 how to code;
✔ Wanting to train their logical thinking ability;
Meet Qobo the Snail! As the newest member of the Robobloq family, Qobo is here to introduce coding in an easy, friendly way. he'll grow with them for many plays filled years to come.
LET'S GET STARTED, LOOK WHAT I CAN DO!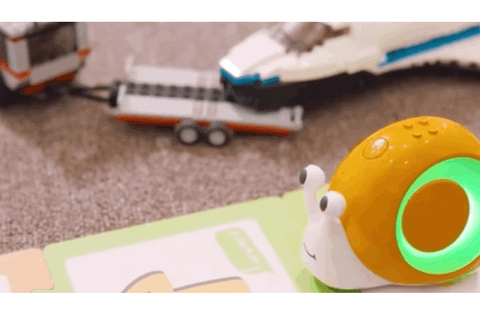 30 Puzzle-cards
That has everything from movement to lights to sounds. Just need to layout and connect the cards(starting with the start code and ending with the red gem). Multiple play mode and amazing game lesson with a map.
Kid's Companion
We believe it is the perfect companion for a child to learn how to code, and the more they play with it, the more skilled they can be. One of the great things about it is that it makes learning much more fun and attractive for younger kids, and keep them very much focused.
Game Map
Not only does the kit come with 30 code cards, but you also get a booklet with 15 training lessons and challenges, as well as a map to guide Qobo while using Free Mode.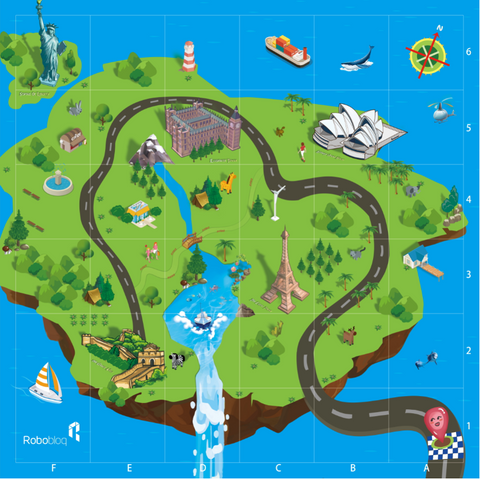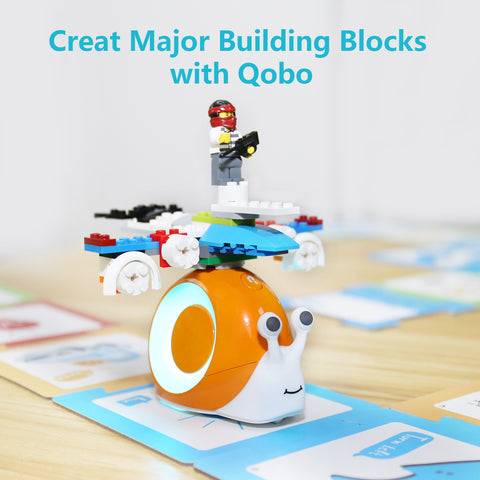 Qobo with Friends all over the World!
Read more ›
Tips for implementation
Qobo is ready to use right out of the box - he'll have kids coding in minutes. And that's not all, Qobo is 100% screen-free and includes a 30-piece activity set - the only robot to offer that!
Media
See this innovation in action
Milestones
Achievements & Awards
June 2020
Innovation added to the HundrED
November 2019
Qobo: Award of the most popular educational tool for PreSchool
July 2019
Robobloq become UNESCO partner
September 2018
Q-Scout: Award of the most popular educational tool for Primary School
May 2017
Robobloq was Founded in Shenzhen, China
Map
Spread of the innovation