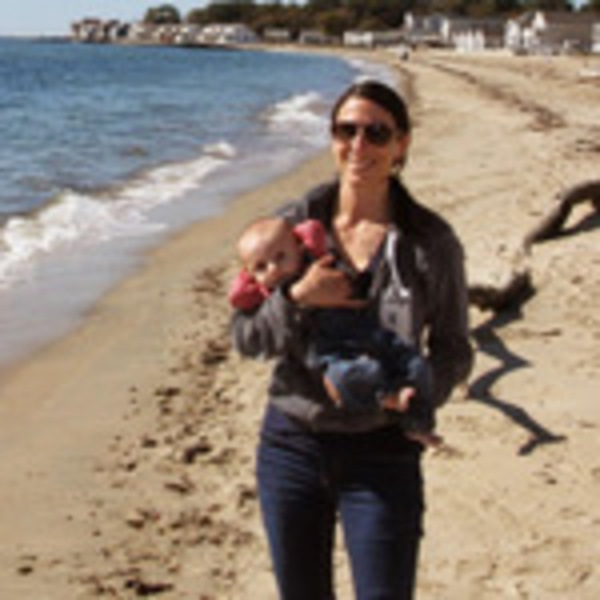 Ambassador
Dana Kinel
Manchester, United States
My mission is to empower young people with the technical skills, real-world experience, and empathy to positively impact their communities and the world.
I am an educator with 10 years of experience teaching in East Hartford, Connecticut, USA. I currently teach IB MYP Design and am focused on developing a community-focused design curriculum that centers on the UN Sustainable Development Goals.
My areas of interest are computer science education, leveraging the maker movement in K-12 learning experiences, and engaging my students in meaningful ways with local and global communities.
Why do you want to be a part of the HundrED Community?
I want to be part of the HundrED Community to connect with like-minded educators and to share the power of innovative global education. I believe that the magic of education is in the moment when a student says, with a proud smile, "I never thought I could do this, but I did," or uses their voice and skills to fearlessly take a stand on something they are passionate about, or expands their empathy to better understand a global problem. The more I have become connected to the global education community, the better I am able to design these experiences for my students and I see more passion, compassion, and action taken by the young people in my classroom!
How can education support students to flourish?
A great education helps students flourish by providing them the space to explore their passions, engage with new ideas, and develop the confidence to take action to change their world for the better.
What role does innovation play in education change?
A culture of innovation within a school nurtures the qualities of risk-taking, perseverance, curiosity, and collaboration for students and teachers alike. As effective innovations are implemented, the level of student engagement, learning, creativity and community involvement increases and builds grassroots momentum for truly transformative changes in education.
Three HundrED innovations you love. (and Why?)
Design for Change
Design for Change provides a simple framework - Feel, Imagine, Do, Share - that students can use to create solutions to problems in their community. As students practice design thinking to understand a problem and arrive at a solution, they gain empathy and become empowered as change-makers and innovators. I love DFC because it gives students a chance to take action with issues they care deeply about.
Three innovations you would love for HundrED to know about. (and Why?)
This very affordable physical computing device helps students of all ages learn computer science concepts in a fun and engaging way. The free Microsoft Makecode software and courses complement the device.
Invention Convention is a curriculum and competition that uses the engineering design process to encourage students to exercise creativity to prototype solutions to problems they encounter in everyday life.
Code.org offers free and engaging computer science and computational thinking resources for all grade levels so that all students can have access to quality technology education.